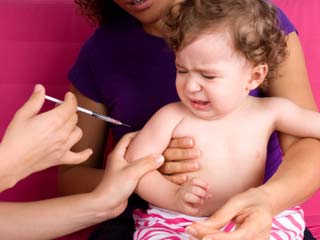 A recent study has shown that young children who are given antibiotics before the age of two are most likely to suffer from obesity by the age of five.
A recent study has suggested that young children who are given antibiotics can be at an increased risk of becoming obese in later stages of life.

Children who were fed with antibiotics at least four times before the age of two had a higher chance of becoming obese by the age of five.

This finding was in comparison to children who were not given any antibiotics.

One of the reasons leading to this can be that antibiotics kill some bacteria present in the stomach. A previous research showed that good bacteria found in the gut can stop hunger pangs which prevents overeating.

Another reason can be that side-effects of these drugs make children inactive.

The researchers of this study told Reuters Health that before the age of two children are more prone to fevers and similar other diseases and ear infection also becomes common at this age. All these illnesses are treated by feeding the children with antibiotics.

Mostly the broad-spectrum antibiotics were found to be linked with obesity, which work against a wide range of bacteria that cause the disease like amoxicillin or tetracycline.

The study was conducted by analyzing data from 64,580 children from health records that were collected between 2001 and 2013.

Researchers had data on doctor visits of these children for the first five years of their life.

Around 70 per cent children had received antibiotics before the age of two.

By the time they attained the age of two, 23 per cent of the children were found to be overweight or obese for their age, which increased to 30 per cent at the age of three and 33 per cent at the age of four.

The more the number of times children were prescribed antibiotics at a younger age, the more they were at a risk of becoming obese later.

The lead author of this study Dr L. Charles Bailey, from the Children's Hospital of Philadelphia in the US said that although the change was quite small but, as obesity is so common it has become important to look for as many causes as possible.
Image courtesy: Getty Images
News source: dailymail.co.uk
Read more Health News.