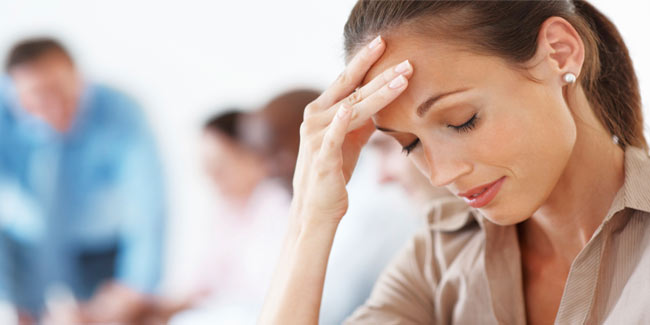 Alternative treatment can help you manage debilitating migraine attacks. If you want to recover from migraine attacks without meds, here are some effective alternative treatments for you.
According to the Migraine Research Foundation, migraine ranks in the top 20 of the world's most disabling medical illnesses. Being a significant public health problem, it is no surprise that medication, both over-the-counter and prescribed, are the mainstay of treatment.


With continuous developments in the sphere of health care, migraine treatment has changed dramatically over the years. In this process, natural medicine and alternative treatment have offered support in the management of debilitating migraine attacks.

Prescription medications are used to recover from migraine attacks. If you want to do it without meds, below are some effective alternative treatments for migraine.
Stay hydrated



Dehydration is one of the most overlooked triggers of migraine attacks. Drink water, as much as possible, for substantial improvement and decreasing the in the number of incidences .
Diet check



Food sensitivity is a common cause of migraines. Certain foods are known to trigger migraine. The most common foods that aggravate migraines, referred to as 'the five Cs', include chocolate, cheese, caffeine, citrus fruits and claret. Be wary of these foods to keep migraine attacks at bay.

Any dip in blood sugar level can make one prone to an attack. Regular and well-rounded meals (based around fresh fruits and vegetables, meat, fish, and whole-grain starches) are important to keep away migraine attacks.
Magnesium

Migraines are sometimes a result of nutritional deficiency, particularly magnesium. Naturally found in foods such as green leafy vegetables, nuts, seeds and whole grains, and magnesium reduce the severity and frequency of migraine attacks.
Herbs



Herb fever-few (tanacetum parthenium) is one of the natural remedy that can be effective in the prevention and treatment of migraine. The herb may interfere with ongoing medications. Therefore, you must consult a healthcare practitioner before taking feverfew. Butterbur, another effective herbal remedy for migraine, is a processed supplement with headache-preventing properties. It helps relieve spasms and decrease inflammation, to prevent headaches.
Ginger



The spice can be quite effective against migraine-related nausea. Besides, ginger has anti-inflammatory properties that help ease pain.
Exercise and yoga



In addition to a healthy diet, you need to stay active to prevent and treat migraines. A 20-minute jog helps relaxes you by releasing endorphins and thus avoid headaches. According to Bastyr Center for Natural Health, a weekly exercise routine lowers the frequency of migraine attacks and their intensity. Doing yoga during a migraine attack can help alleviate some of the pain.
Acupuncture



Acupuncture is one alternative treatment that helps restore normal body processes. An acupuncturist uses fine needles in specific body energy points to decrease pain and inflammation. According to the Journal of Traditional Chinese Medicine, regular practice of acupuncture helps reduce the frequency, duration and severity of migraine attacks.
Addressing the likely underlying causes helps withdraw medication gradually and is the key to manage migraine. You can combine alternative and traditional approaches under the care of a qualified health care provider to manage your migraine better.
Read more articles on Alternative Therapies.