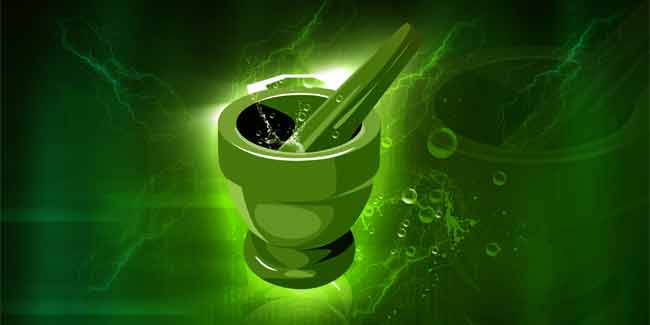 Several Ayurvedic herbs have been shown to be effective in treatment of dengue. Read about a few alternative measures to treat dengue fever.
Dengue fever is usually mild and self limiting illness in most people. Several Ayurvedic herbs have been shown to be effective in treatment of dengue fever.
Alternative therapies that aim to treat person as a whole could be effective against dengue. For example, homeopathic remedies are considered to be safe and effective for treatment of dengue and it helps both the mind and body to heal.

Some of the alternative measures that are effective for the treatment of fever (and not only dengue fever) include

Amaltas:Amaltas is the root of the cassia tree. It is used as a tonic for reducing fever in dengue infection.

Chirayata:Chirayata is very effective for reduction of fevers. It is useful for treating convulsions that occur with fever in dengue.

Datura:Datura leaves are effective in reducing the fever in dengue infection. It helps to reduce the seriousness of fever in dengue infection.

Hara dhania:Coriander leaves taken as a tonic can reduce fever in dengue.

Hermal:Powedered Hermal seeds taken either as an infusion or as a decoction can help to treat intermittent and recurrent fevers in dengue.

Kanghi:An infusion of kanghi can help to reduce fever in dengue.

Some other herbs that are effective in the treatment of fever in dengue include methi, punarnava, rojmari and tulsi leaves. These herbs can effectively control the symptoms of dengue fever.

Remember that dengue is a serious illness and should never be treated without consulting your doctor. Even the Ayurvedic herbs should be taken under the supervision of a qualified Ayurvedic doctor.
Homeopathy
Homeopathic medicines can be used to treat and prevent dengue fever (DF) and dengue hemorrhagic fever (DHF). Homeopathic medicines are without any side and adverse effects. Your homeopathic doctor may consider a remedy for the treatment of the dengue fever based on his/her knowledge and experience, your symptoms and virulence of the virus. Several homoeopathic drugs are used for treatment of dengue fever.

For Dengue Haemorrhagic fever (DHF) Crotalus horridus, Ferrum metallcum, Hamamelis, Ipecac, Lachesis and Secale-cor have been found to be most effective. Along with the medications intensive general management of the patient in form of monitoring of their leucocytes and platelet counts is needed.

Homeopathy remedies can probably effectively treat a patient with dengue fever but inform and consult your physician if you intend to use homeopathic remedies. Do not rely on homeopathic remedies for the treatment of severe or complicated dengue.

Dengue fever can progress to severe or even fatal complications. Consult your doctor or a qualified medical professional before using any kind of treatment for dengue fever as it is a very serious disease and self-medication should be avoided.



Read more articles on Dengue.