According to a new study, people who start drinking at a young age may develop dementia early in life. Not only does alcohol put a person at risk of developing liver diseases such as liver cirrhosis, fatty liver etc, it also takes a toll on their mental health.
The study suggests that drinking occasionally can have bad effects on brain health and lead to memory related problems. High consumption of alcohol at a young age disrupts the activity of the brain cells responsible for short-term memory.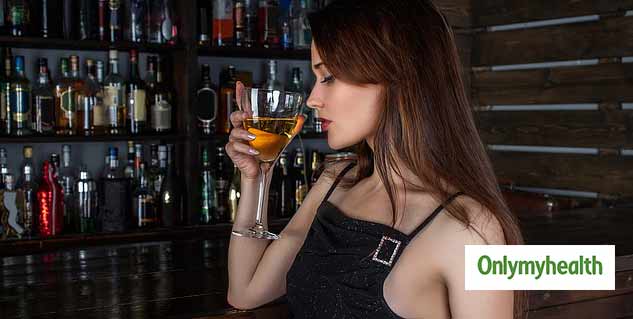 Also Read: Binge drinking may Harm Memory
Researchers found that alcohol consumption during adolescence changes the properties of PFC pyramidal neurons of the brain, which connects PFC to other parts of the brain and affects the behaviour of the brain.
Dementia affects the memory of a person. A person suffering from dementia develops with short-term memory initially. Some other signs of dementia include:
Trouble or difficulty in recalling recent events
Difficulty in finding words that help identify objects, express emotions or make productive conversations
Difficulty in carrying out day-to-day tasks
Frequent mood swings and sudden behaviour change
Some types of dementia may show different symptoms such as:
Dementia with Lewy Bodies: It causes a person to have frequent detailed visual hallucinations. People become delusional and may develop a tendency to fall frequently
Frontotemporal Dementia: When they suffer from this type of dementia, they become less sensitive to other people's emotions. They stop caring for others or may say rude things.
Vascular Dementia: Certain symptoms start suddenly and they may also have stroke-like symptoms such as paralysis or muscle weakness