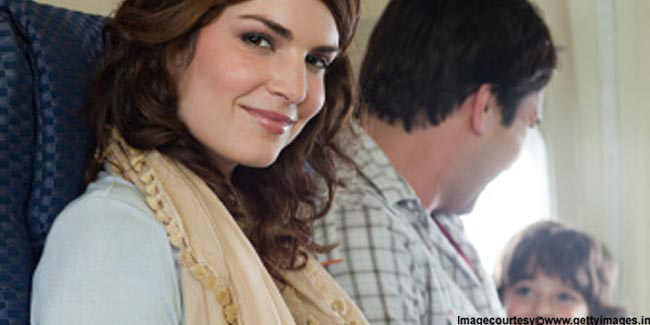 Most of the passenger airlines have no restrictions for expecting mothers on travelling by their airline till their 27th week of pregnancy. However, do check the respective airline's policy for a hassle-free journey.
Are you pregnant and thinking of going on a vacation by air? Do check the airline's policy you will be travelling on to have a hassle-free journey.
Travelling on a commercial airplane is considered safe during the first and second trimesters of pregnancy but there could be a few restrictions for the final trimester. You should be wary of the decreased air pressure during flight which can slightly reduce the amount of oxygen in a woman's blood during the later part of pregnancy. Likewise, the radiation exposure associated with air travel at high altitudes is another risk.

Most of the passenger airlines have no restrictions for expecting mother till their 27th week of pregnancy. Beyond that, the rules may not be the same. Every airline has different policies and rules for pregnant travellers. Almost all airlines will say 'no' to pregnant travellers beyond their 36th week of pregnancy.
Airline Policies for Pregnant Travellers
Factors that influence airline policies are the duration of pregnancy, overall health of women and whether one is expecting multiples or a single baby. Airline policies for pregnant travellers include:
Expectant mothers are allowed to travel till the 32nd week of pregnancy (most international carriers).
An expectant mother has to submit all the relevant certificates to the medical department of the airline.
In case of uncomplicated pregnancies, women are allowed to travel till the 32nd week of pregnancy. However, medical clearance is required after 32 weeks of pregnancy.
Most of the airlines ask for the medical certificate at the time of booking. Moreover, you will need a fitness certificate within 18 hours of departure.
If there is more than a month's gap between booking and departure date then another certificate is needed before 3 days of departure.
An airline has the right to refuse a woman to travel with multiple pregnancies or with any complication after the 32nd week. In the event of any emergency, an expectant mother may be allowed to travel.
A pregnant woman may also be asked to sign an indemnity bond and must be accompanied by a physician during the flight. Besides, you may be asked to produce a fitness certificate from an obstetrician.

Given that policies vary from one airline to another, it is wise to check the policies of the chosen airline. This can be done by talking to the concerned authorities or by simply checking their official website. Guidelines for pregnant women might vary by destination; make sure you check that too.


Read more articles on Pregnancy and Travel.