Travelling in a pressurized cabin at high altitudes can affect your health. Sure air travel cuts down on time taken to reach your holiday destination but can put your health in jeopardy if appropriate precautions are not taken.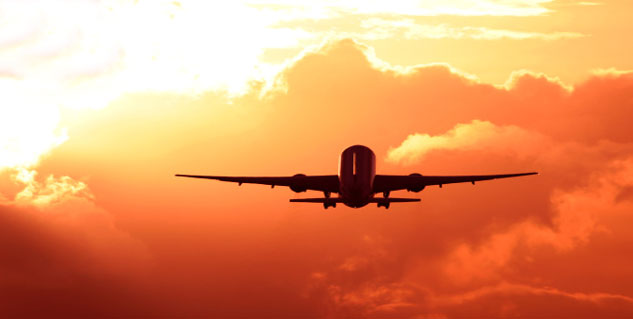 To enjoy the time ahead of you, take care of your health by remembering the following health precautions before you fly.
Comfortable clothes and footwear

Do not wear tight-fitted clothes and shoes. Opt for comfortable wears as they are breathable. Slip-on shoes are the best because you can remove them easily and massage your ankles.
Keep yourself hydrated

According to tips for air travel issued by Aerospace Medical Association, relative humidity in an aircraft is less than 20%. It therefore becomes important to keep yourself hydrated. Drink a lot of fluids like water, fruit juice and avoid caffeine/alcohol/carbonated beverages.
Stay mobile

To avoid developing clotting disorders such as deep vein thrombosis it is advised that you always move around. Try changing your position and stretch your arms, legs and shoulders and rotate your ankles. As a mandatory rule, you must not cross your legs because your blood circulation is already slow if you have been sitting for long.
Walk

Move out of your seat and walk around to improve blood circulation. If there are channels that ask you follow exercise advice make sure you do them. This would keep your fresh throughout your air travel.
Say no to medications

Unless recommended by doctors never take medicines. Avoid sleeping pills; they make you feel lethargic.
Avoid heavy meals

Since you're travelling in pressurized cabins avoid heavy meals as they promote bloating. You can perhaps fast prior to your air journey and feat later.
Get some sleep

Try relaxing and get yourself some sleep before you have an anxiety attack. If you have problems sleeping try listening to some light music to calm your nerves. You may also use an eye-mask.
As a potential traveller you must understand aircraft cabin environment and keep the above points in mind. Follow these tips to make yourself ready to go!
(Image:Getty)
Read more articles on Travel Health.