According to a new research, the tiny particles causing the air pollution is affecting the healthy individuals by damaging and blocking the inner lining of arteries and veins. This in turn put the individuals at greater risk of heart disease, stroke and high blood pressure.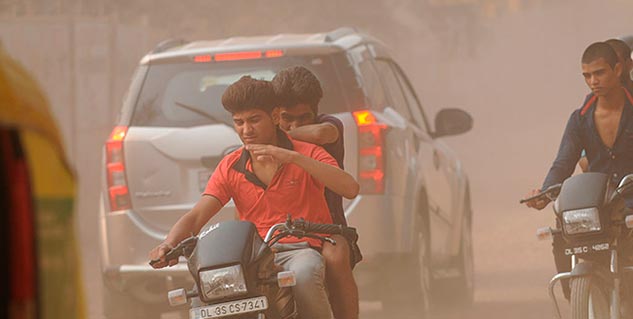 The diseases like Alzheimer is caused by environmental as well as genetic factors. Some studies found that the air pollution significantly increases the levels of amyloid tau protein in patients with dementia. Air pollution is thought to cause the premature deaths of about 40,000 people a year in the UK, with children and older people with medical conditions thought to be the most at risk.
In this study, researchers studied the component of air pollution named as fine particulate matter (PM2.5) - the tiny pieces of solid or liquid pollution emitted from motor vehicles, factories, power plants, fires and smoking.
It was found that periodic exposure to fine particulate matter was associated with several abnormal changes in the blood that are markers for cardiovascular disease.
With the rise in air pollution, it was found that the small, micro-particles indicating cell injury and death significantly increased in number with an increase in the levels of proteins that inhibit blood vessel and proteins that signify blood-vessel inflammation also showed significant increased.
Current science suggests air pollution facilitates atherosclerosis development and progression and need to be controlled to avoid severe concequences in future.
Image source: Getty
Read More: Health News