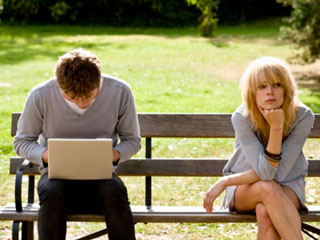 A direct link has been established between e-mail and an increased level of stress and other conditions such as thyroid disease, hypertension, coronary artery disease and heart failure.
If you thought addiction to only Facebook and Whatsapp was detrimental to health, it appears through a new study that even e-mail addiction can be traumatic. This is because such modes of communication leads to increased level of stress. Besides, they have been linked to other health problems such as thyroid disease, hypertension, coronary artery disease and heart failure.

A sound advice to all those people who have to inevitably deal with e-mails is to reduce volume of irrelevant as well as untargeted emails and cut the frequency of checking newer e-mails.

During the study, the users had perceived themselves to be not stressed when the physiological findings showed that they actually were under increased stress. This proves that a lot of people do not even know that they are stressed. And, this may indicate that the employees probably find it difficult to self-regulate their use of communication media to make sure that they are not overwhelmed by stress.

Tom Jackson, professor from Loughborough University's School of Business and Economics and also one of Britain's top e-mail experts, says that the addiction can lead to long-term chronic health conditions. Jackson recommends that communication managers or those responsible for e-mail policy and management must examine their e-mail policies and create a snapshot of how their employees use e-mail. Gathering such information can help in providing the organization useful foundation from which one can build his/her training to increase effectiveness of the employees.

Jackson has also develop an e-mail training tool to help the employers in training the staff in the best way possible so they can use e-mail in boosting productivity and reducing stress.

Read more Health News.
Image Source: Getty
Source: www.khaleejtimes.com