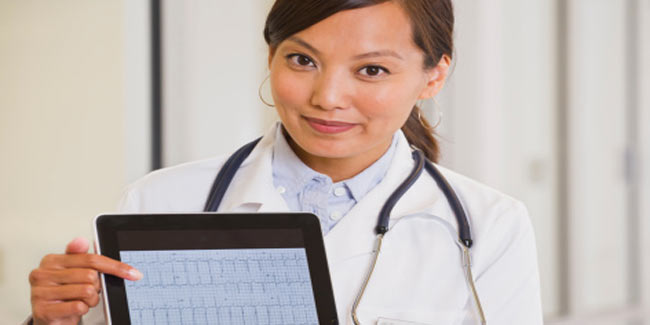 Here are the 9 coolest and innovative health and wellness gadgets that will get you salivating.
We love gadgets of every kind, be it appliances for the kitchen or electronic ones for hiking or camping trips, wearable gadgets for you, and a few cool ones designed for your pets, just to cover everyone in the family.

While the idea of using your smartphone and health apps to monitor your workouts and vital signs are not new, did you know that there are gadgets that can help you stay fit and healthy? It's a new age for healthcare – medicine is getting more advanced and technology is helping us take better care of ourselves; more and more gadgets are getting primed for monitoring one's fitness.

Here are 10 healthcare gadgets that are made of innovative wellness products designed to make our lives easier and healthier.

The Basis Band
A band with a sleek design and a sharp brain! It has five body sensors keep track of daily movements for totals like calories burned, heart rate (without a chest strap!), and quality of sleep. Basis also sets goals for you and awards points to you to keep you motivated. For those who don't want to commit to wearing the armband long-term, the company has introduced the BodyMedia patch, designed to be worn for up to seven days straight.




Sous Chef Home Appliances
Subside your daily panic of what's for dinner with LG's new refrigerator with Smart Manager technology. Wondering what's inside your refrigerator will no longer be an unsolved mystery. You can access the system on the fridge's touch screen or, if you're not home, on your smartphone. In addition, if you're stuck in a grilled-chicken rut, the refrigerator can even suggest recipes based on the contents.





Heart Rate Monitors
Heart rate monitors are nice things only that the idea of strapping a bulky band to your chest seems a little cumbersome. But, the Gaiam Touch is the slimmest traditional heart rate monitor on the market and features a touch screen so heart rate readings are always at your finger tips. Another one is the Tinke by Zensorium attaches to your iPhone and, with the press of your finger, measures heart rate, respiratory rate, and your blood's oxygen level.




Smart Scales
The Aria Smart Scale measures weight, body composition, and body mass index. Even better, it has Wi-Fi capabilities to send your metrics to an online dashboard so you can keep track of your progress.







Headphones
For those looking to streamline their workouts, the lightweight Jabra Sport Bluetooth headphones let you listen to your music wirelessly and have a built-in FM radio and U.S. Military-grade protection against rain, dust, and shock.
The design of Skullcandy's Fix Earbuds features comfortable headphones that actually stay put — no matter how fast you're going.




Pulse Oximeter
ISpO2 pulse oximeter is a device that plugs into older iOS devices using the 30-pin connector to track and trend your blood oxygenation levels, pulse rate and Perfusion Index, particularly if you are a sportsperson. The product is not intended for medical use and is more for sports and aviation tracking.






Fitness Bracelet
Amiigo tries to separate itself from the fitness bracelet competition by having the ability to track specific workouts that you perform. It's a 2-in-1 device, one worn on your wrist and the other on your shoe to capture your upper and lower body movements. The two-piece gadget can differentiate your movements: cycle, swim, walk, hike, play basketball, football, golf, water sports, even working with weights or cardio equipment.




Eating Pace Sensor
Can't really manage your portions by sheer willpower? HAPIfork is a gadget that can help you reduce your eating pace. The sensors notify you through tiny vibrations when you're 'speeding'. It can also track your eating duration, the amount and intervals of 'fork servings' per minute.






Wheeze Monitor
AirSonea is a portable wheeze monitor that helps you track symptoms and manage your asthma. By placing it near your neck, the data retrieved from your wheezing is sent to your phone to record breathing patterns and analysis.






Besides that, the app also allows you to send updates to your loved ones or your doctor, can remind you to take your medication and inform you of what triggered your wheezing.

Image Source: Getty Images/ everydayhealth/ hongkiat

Read more articles on Health Gadgets.