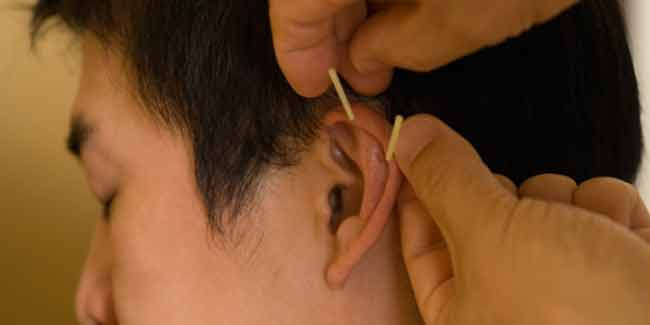 Studies recently have suggested that acupuncture can play a significant role in weight loss. Here are some quick facts about the therapy and how you can use it to shed those extra kilos.
The benefits of acupuncture are known widely and after a few researches, we can now add weight loss to that list of benefits. These studies have suggested that acupuncture can play a crucial role in shedding those extra kilos. However, it is important to remember that it is a supplementary therapy so you cannot completely stop your weight loss diet and workout regime. Following are some quick facts about the therapy which can help you lose weight.
Ear Acupuncture
Getting acupuncture done in the ear could be a useful remedy to shed some pounds. Researchers at the Kyung Hee University in South Korea believe that acupuncture can help trigger weight loss by lowering a person's BMI.
How can Ear Acupuncture Benefit?
Ear acupuncture, which is known as auricular acupuncture, deals with a concept in which the external ear is a representation of every part of the body. There are internal organs which get affected during ear acupuncture thus, these parts will also respond when the therapy is performed on external ear. The director of integrative pain management in New York City's Icahn School Medicine at Mount Sinai said, the treatment's ability to suppress appetite is what makes it effective on weight loss.
More Points for Acupuncture
Besides ear acupuncture, some acupuncturists incorporate ear acupuncture with other points in the body. These are points in the ear that relate to medical treatments, like those for pituitary, ovary, adrenal and thyroid. Performing acupuncture at these points has its own benefits for weight loss. Like, adrenal and ovary points in the ear can be very helpful for people whose weight gain is caused due to premenstrual syndrome or menopause.

So, see you at the acupuncturist soon!
Image courtesy: Getty Images
Read more on Acupuncture.