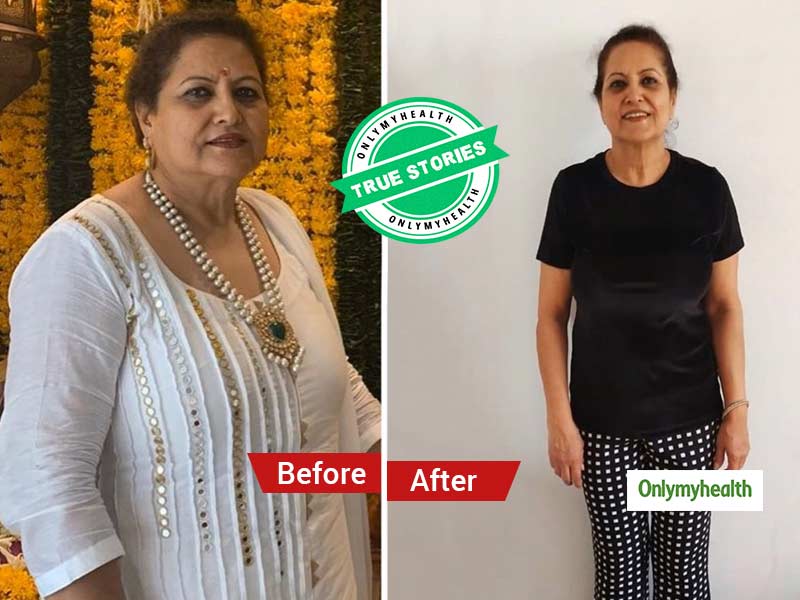 Actor Karan Wahi's Mother, Veena Wahi set standards for women suffering from weight issues due to hypothyroidism. Here's all you need to know
Weight loss is not easy for anyone. In such a situation, the weightloss journey of anyone can always be found inspiring. Especially during this difficult time of distress and anxiety from coronavirus, when people are trying to normalize their daily routine. During this period, TV actor Karan Wahi shared his mother's weightloss journey, which is truly inspiring and impressive. Karan has shared this weight loss journey of his mother, Veena Wahi on his Instagram profile stating that how she shed 18 kilos in just four months, despite struggling with hypothyroidism. TV actor Karan Wahi shared a picture of his mother's before and after version where she looks every bit stunning, inspiring the many ladies struggling with thyroid and excess weight. He wrote, "Very proud of my MOM @ wahi.veena. You followed me and thanked you for taking care before taking care of the world. Thank you for listening to me and taking care of yourself before you took care of the world. My Mom is 62 and a hypothyroid. But I am glad I inspired her to do this for her. 18 kg in 4 months."
As per Karan Wahi's post, his mother followed a specific diet and also followed basic exercise routine, which helped her shed that extra weight. This become possible as food and proper exercise makes a whole lot of difference in keeping fit and healthy. But, di you know losing weight with thyroid can be extremely difficult? Here's all you need to know about thyroid and its type:
Also Read: True Story: Actress Juhi Parmar's Journey Of Overcoming Thyroid And Getting Back In Shape
Hypothyroidism And Weight Loss
The thyroid is a disease that depends entirely on hormones. Our thyroid glands make hormones that are necessary to maintain our metabolism. Most women become careless about their health and ignore thyroid symptoms as minor fatigue, but it is not advisable to do so as it may cause many health problems in the future. One of the significant causes of hypothyroidism is excessive weight gain. Decreased concentration, irritability and sadness, sweating even in winter, unnecessary fatigue and insomnia, rapid weight gain, period irregularity, constipation, dry skin and hair fall, increased cholesterol are some of the significant symptoms that one should never ignore.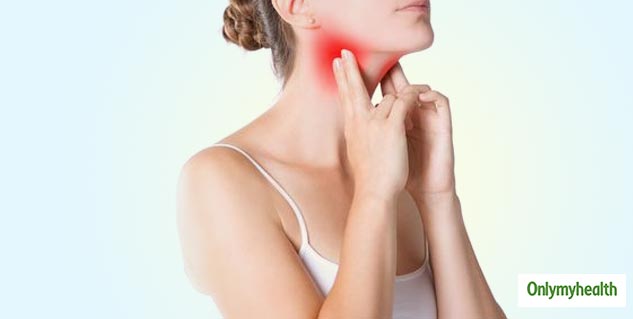 Doctors and scientists have not yet come to any specific conclusion about the exact cause of this problem because it is not an infectious disease and is related to food, pollution and lifestyle etc. In medical terminology, it is called an auto-immune disease due to imbalance of T3, T4 hormones and TSH hormones originating from the thyroid gland.
But who said those with a thyroid problem could not lose weight? Here are some simple exercises that can help a hypothyroidism patient lose weight:
One-leg deadlift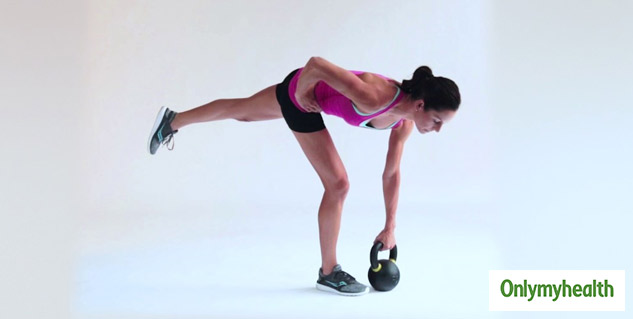 Stand on one leg while holding something for balance. Relax one arm in front of your thigh. Push your hips back as much as you can, until your hand touches the ground. Get back to starting position. The movement and burn should be felt in the glutes (butt muscles). Keep the back straight during this time. Do this about 10 to 20 minutes daily.
Squats
Stand upright and then bend at your hips and knees until you are in the position to sit. After that do an overhead press or similar pushup. Hold a pair of dumbbells to shoulder height. Squats are a great way to focus on the lower fat in the body.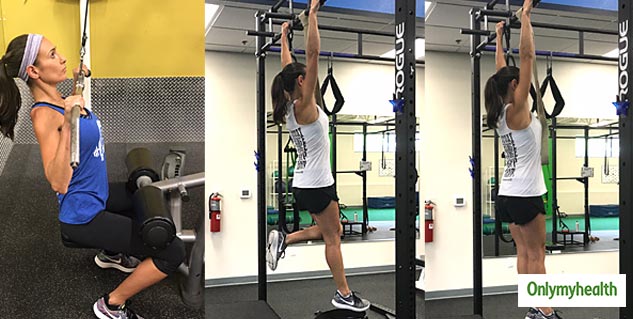 Also Read: Top Exercises for Hyperthyroidism
Vertical pulling exercise
This involves lifting the palms upwards and pulling a slab/bar into the chest. Keep your back straight, and make sure the bar is close to your face. To push the bar away, keep both tightly clenched to the bar and push away from the body together.
Read more articles on Weight Management