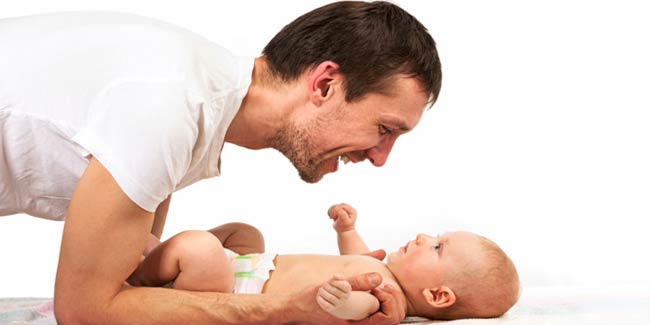 The first year of life sees a spurt of growth. When it comes to skeletal development, babies need the right nutrition and care to build strong bones for life.
At birth, a baby's body has approximately 300 bones. Over time, these bones grow together to form the 206 bones that an adult has.


During the prenatal and neonatal stage, the baby's body develops the fastest. The first year of life also sees a spurt of growth in them. It is therefore, crucial for parents to ensure that the baby gets optimum nutrition and is active during this period of his/her life.

When it comes to skeletal development, a baby needs the right nutrition and care to build strong bones for life. The skeletal system encompasses bones and teeth. Skeletal growth specifically refers to the change in length, weight and the appearance of teeth and bones.

Overall growth is what most parents focus on during their baby's first year of life. The ways a baby grows and develops are indicative of health and well-being. Here is how you can promote bone health in babies.
Know growth cycle of bones



Awareness about the growth cycle of bones will prepare you to contribute to your baby's bone development. Start by making sure that your baby gets apt nutrition to build a stronger core in the first year of life. Other major developments take place in the first few years of life, but skeletal development continues until puberty.
Build bone density with calcium and proteins



Nursing mothers must ensure that they get enough calcium in their diet; one of the most essential nutrients for bone development. It helps harden the bones so that they are strong enough to endure the body's weight. Include foods such as oranges and dairy products such as cheese to increase calcium intake. Protein is another nutrient that is critical to bone's growth and development.
Stand under the sun for a while
The skin produces vitamin D when you are exposed to sunlight. It helps the body to soak calcium up. Alternatively, you can eat foods such as liver and salmon to give yourself vitamin D.
Exercise baby's muscles

Just how regular exercise helps to improve bone strength in adults; a baby's bones too need some activity for growth. Move the baby around a bit and make his/her bones accustomed to a level of activity. Babies are fragile; don't push too hard.


A fully developed skeleton not only gives the body a rigid structure to help one stand, sit and walk, but also makes an infrastructure to which the body's muscles and other tissues are connected. The risk of the bone disease called rickets is highest in children (3 to 36 months old) owing to the abnormal skeletal growth. Severe deficiency of vitamin D deforms bones, makes them fragile and stunts the growth.

Pay a little attention to your newborn's skeletal development to give them a head-start in life.
Read more articles on Newborn Care.