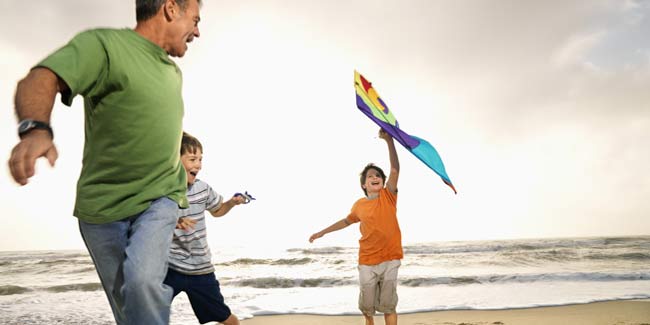 Kids love to play and engage in fun-activities with other children. As a parent, you need to show your child the fun side of learning.
Kids love to play and engage in fun-activities with other children. As a parent, you need to show your child the fun side of learning.


Parents must know what activities their kid love. Knowing this, you can help your child to learn more about themselves and their personal strengths/interests. Keep children busy with pre-planned fun activities. It is a parent's responsibility to teach their child new things.
Collection
Your child's collection of things like rocks, shells and stickers may look like a pile waste to you, but it teaches your children important skills that come in useful through their lives. Kids mostly become interested in collecting by the age of 5, and may become interested with a particular collectible. It helps your child gather qualities like personal responsibility, mathematical smarts, grouping (categorisation), tabulating and sorting. It also boosts self-confidence and self esteem; they are proud of their collection. Also, budgeting skills are inculcated if he or she pays for collectibles out of their allowance.
Reading
Your child may love to read books on collection of things. Encourage this and take them to the library and to the museum so that they get acquainted with literary works.
Games, Sports & Exercise
Team sports improve child's social skills as they communicate with friends and also serve as an entry into new friendships. As children grow older and the motor skills develop, their interest to participate in a variety of physical activities increases. This interest may become the foundation for lifelong participation in physical activity.
Challenges
Challenge your child and their friends to activities such as- who can jump rope the longest, shoot the most baskets, stand on one leg for longest period of time, and likewise. Kids love to compete with friends and parents.
Music
Music can be very soothing and healing if you love it. Do you want a child who loves and appreciates music? So make a music-rich environment and form the foundation of a lifelong love of music. Often sing songs, both to and with your child; do not worry about your ability to sing. Your child will definitely love it. Get your child interested in music by listening to music, dancing to music, and by just about anything musical. Play different types of music like jazz, classical, pop, movie songs and so on. This helps to create a stimulating musical environment. Let an older child decide what he or she likes and wants to listen to.
Children's activities can help to foster a child's social, cognitive and emotional development. Activities are also an opportunity for parents to connect with their kids. Moreover, they help expose a child to different people, places and things.
Read more articles on Parenting.