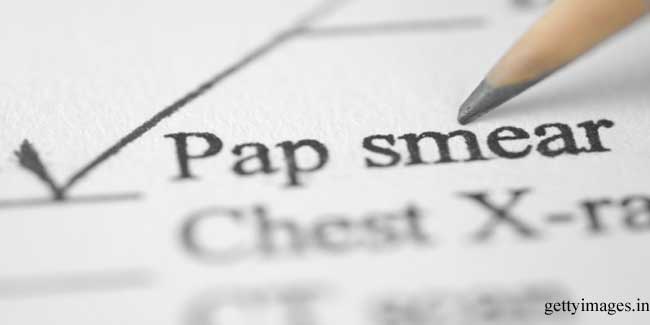 Abnormal Pap smear must be monitored to rule out the risk of cervical cancer. Here is useful information on administering abnormal Pap test while pregnant.
A Pap test or Pap smear is abnormal if cells on the cervix show unusual behaviour. A Par smear test is usually done to detect pre-cancerous and cancerous growth and prevent it. If the Pap smear test shows abnormal, it does not necessarily mean that you have cancer, but that there is a fair likeliness to have cancer.


[Read: Diagnostic Tests During Pregnancy]

Abnormal Pap Smears during Pregnancy

Abnormal pap smears are common during pregnancy and are, sometimes, confused with cancer. Pregnancy in itself does not influence the abnormal cell changes in the cervix, the lower part of the uterus opening into the vagina. Abnormal pap smears during pregnancy signal the likelihood of cancer.

Being one of the rarest forms of cancer, cervical cancer is most frequently found during pregnancy. It is owing to this that Pap smear test is given utmost importance during prenatal care. The abnormal changes are a result of antigens, such as human papilloma virus (HPV), bacteria, protozoa and yeast. Natural cervical cell changes known as atrophic vaginitis may be another reason for an abnormal Pap test.

[Read: Preconception Medical Examination]



Pregnancy and Abnormal Pap Test

A Pap test is a part of prenatal check-up. If abnormal Pap smear is diagnosed, the condition is monitored closely. Monitoring includes colposcopy or cone biopsy. Treatment for abnormalities is done after delivery.
The presence of abnormal cervical cell changes or HPV during pregnancy does not affect the outcome of pregnancy until the former has developed into a full-blown cancer.
Close monitoring of the abnormal Pap test should be done to rule out the possibility of cancer or worsening complications.
Colposcopy should be performed to evaluate abnormal cell changes. It is a safe test to conduct during pregnancy.
If colposcopy indicates normal tissue, another Pap test or colposcopy must be done later to confirm it. A cervical biopsy is advised to identify and treat abnormal cells if colposcopy confirms abnormal tissue areas.
If a biopsy is performed, it may accompany the risk of bleeding after the first trimester.
To ensure that the abnormal cell behaviour in the cervix has not advanced to cervical cancer, follow-up Pap test and colposcopy must be done. This not only ascertains streamlined foetal development, but also tracks the progression of the cell changes.
Only in rare cases does a health care provider advise cone biopsy to rule out cancer.
Treatment of invasive cervical cancer should be done as soon as possible because it is a matter of concern for the expectant mother and her unborn baby.

Read more articles on Pregnancy.