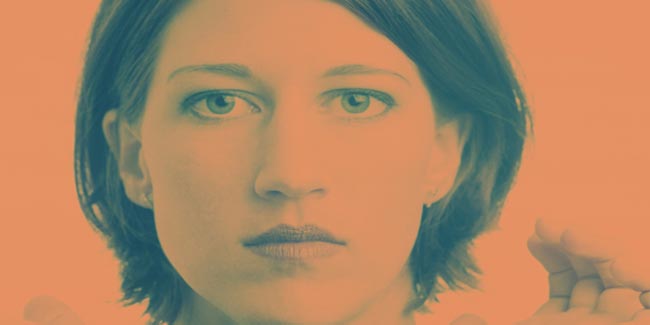 The abdominal pain and swelling could be the reason for hernia. Find out what the symptoms for Hernia in women are so that it could be treated at the earliest.
At times it may so happen that due to weakness in your abdominal wall it can open up and therefore whatever is on the inside tends to get pushed through. This then causes a bulge or swelling which is known as hernia.
Hernia most commonly occurs in the abdomen. Your abdominal wall is a sheet of touch muscles and tendons that run between the ribs and the groin which is the upper part of the leg. This abdominal wall acts as a natural corset, holding all the organs within the abdomen inside it. The hernia which involves the spinal discs commonly causes pain in the lower back region, and this pain can in fact radiate down to one or both of your legs. Know what the symptoms of abdominal hernia in women are so that you can get it treated at the earliest.

The Symptoms
Unlike the type of hernia that is found in men, those affecting women are usually small and internal. These also rarely cause an external bulge. The symptoms can be suggestive of other problems such as ovarian cysts, fibroids, endometriosis or adhesions from a previous operation. However, surgical correction of these conditions would not be enough to relieve the enormous pain that you would feel.

Most commonly you will find that abdominal hernia is causing you pain and discomfort and there would be a localised swelling somewhere on the surface of the abdomen or could also be in the groin area.

Women suffering from obturator, sciatic, or perneal hernias are presented by non classical symptoms of hernia. These symptoms can be suggestive of chronic pelvic pain.

While most hernias are diagnosed by the presence of a bulge in the abdominal wall, there are chances that such hernias are painless and appear as a bulging only. This pain could be intermittent or even constant and the swelling may decrease or even be absent. Much of all this depends upon the amount of pressure that is there in the abdomen. The pain which is constant and intense at the swollen area could even be a medical emergency and it should be taken up with a doctor as early as you can.

Here are some variations of hernia with their symptoms:
• Hernias that are reducible characteristically have few symptoms.

• The ones that are incarcerated could be painful and may cause obstruction if the urinary bladder, the ovary or intestines are involved.

• Those hernias that are strangulated are generally more painful and may cause nausea, vomiting, peritoneal signs, peritonitis, sepsis or even cardiovascular collapse.

These strangulated ones are the ones that are present the least diagnostic dilemma and call for immediate operative intervention. The sequences of events are results from an increased volume of content forced into the incarcerated segment bowel. You can experience this from coughing or straining or even after eating a heavy meal. The neck of the hernia sac becomes tighter.

It is very necessary to get checked if ever such signs show so that things do not change from bad to worse.

Read more articles on Hernia Signs and Symptoms