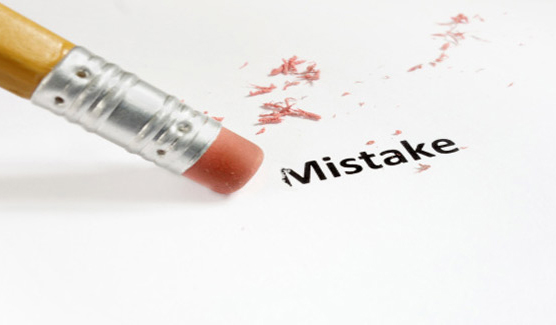 Success is never out of reach if you are willing to put in what it takes to make it happen. Just keep in mind all those things that you must stop doing right now to thrive.
There are several things that contribute to success. Similarly, there are roadblocks on your path to success which you need to avoid. If you do everything that can take you all the way, but fall to the traps, you will take way too long to be successful.
Many surrender midway after heading in the direction of success only because of a mistake that had resulted in the loss of hope or a drained confidence. The following are some things that you must stop doing if you want to thrive.
Trying to do it Alone



You may be good at many things, but you need others to help you be better. Successful people surround themselves with other successful people. And, this can make all the difference between success and failure.
Fear of taking Calculated Risks



If you want to thrive, never shy away from taking risks. Jumping headfirst into risks you didn't think before taking is a different thing entirely and it can put you down in the rut. Weigh the risks and their success benefits thoroughly, consider the potential downsides and study the worst-case scenarios before you go ahead with making a decision.
Unrealistic Expectations and Goals



Be realistic; measure the risk-return ratio for participation. Evaluate the potential for crisis and success. Implement accordingly. It's best to abandon unrealistic expectations. Unrealistic expectations can break dreams as you may become disappointed, leading you to give up hope.
Going with the Trends



Trends, fads and popular opinions are good and you need to keep yourself abreast with all the important things that keep coming up but giving your time to every new thing will suck the time out of your life. Instead of trying out latest trends, focus your energy on the root of what you hope to succeed at.
Refusing to take Responsibility



AVoid saying 'It's your fault' or 'I couldn't succeed because of' everytime you see yourself falling into the pit. Things can go awry any time; don't blame it on a circumstance or person. In times like these, you should take responsibility and own up to other's mistakes.
Dwell on the Past



If you have failed in the past, don't see it as failure. Instead, acknowledge the mistakes you made and learn from them. Don't cry over spilled milk. Do not be upset about making a mistake, since you cannot change what is done. Instead, invest your energy in creating an optimal present and future.
Not Delving into Selfcare



Don't let your body, mind, and soul take a backseat. If you must succeed at whatever you do, you should try to keep yourself healthy. Make some time to nurture yourself. If you don't, your body, your mind and your soul can affect your progress.
Success is never out of reach if you are willing to put in what it takes to make it happen. Don't let anything stop you from achieving success.
Image source: Getty