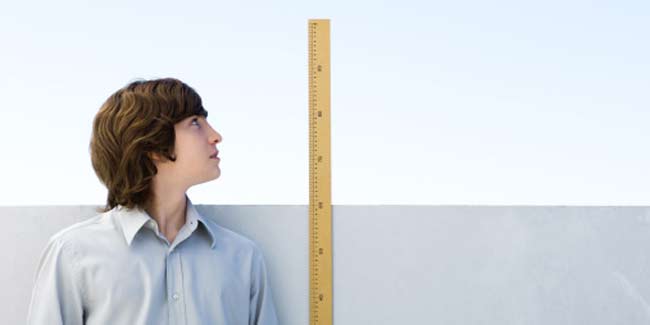 Choosing the right fit for your clothes may be a tedious task but, its importance cannot be measured. If you are a short man, you may have tried a zillion ways to enhance your length. But, what you must have been ignoring is your wardrobe. Read on
A man's height plays a significant role in building his personality. If you are a short man and have been looking for ways to look taller, then it is time to re-visit your wardrobe. Your wardrobe could give you some of the best solutions to your height issues. Pick clothes that give an elongated illusion which can be done with the help of proportionate clothing. Picking up the right clothes can have a lasting impact on your personality. So, here is how you can do it.


Choosing the Right Length of Pants
When there is excess material accumulated at the ankles, the eye gets attracted downwards. Thus, making you appear shorter. But, if you have your pants shortened to minimum break, it will decrease the excess material and will allow the eye to look at other details in the outfit and make you look taller.


Creating Vertical and Diagonal Illusions in the Look
The eye has a tendency of following the direction in which the lines move. Therefore, if your outfit has vertical or diagonal lines in the outfit that is how the eye will move making you appear taller and leaner. You can have these lines within the patterns or as part of the lines in your clothing. These can be verticals and diagonals in your suit's jacket.. The vertical lines which are created by the zippers can give you an elongated look.


Wearing Dark Colours
Light coloured clothes make your figure appear out of shape while darker colours can help you look slimmer. You can use dark colours by stitching them to a similar or dark tone throughout the outfit. You can use colours like grey, which is a classy colour and can give you the desired transformation instantly. You could also go for colours like teal, dark brown or navy blue. Avoid wearing belt which is in contrast with rest of your outfit as it will attract attention to your waistline, making you appear shorter.


Drawing Attention to your Upper Half
When a person's eyes look upward it automatically makes you appear taller as it creates a visual length. To draw attention towards your upper half, wear peal lapels on your suit jackets and sports coats. Also, you can do this by using button threading on your lapels, pocket squares and scarves.


Avoiding Baggy Clothes
If you are of this opinion that wearing baggy clothes can help you look thinner, you are absolutely wrong. The fact of the matter is that loose clothes make you look disproportionate. Therefore, make sure that you opt for well-fitting clothes. Also, stay away from uncomfortably tight clothes.

What you wear reflects your personality. Well-fitted clothes which make you appear slimmer and taller can boost your self confidence. Hence, having the right wardrobe is a must.
Image courtesy: Getty Images
Read more on Fashion and Style.