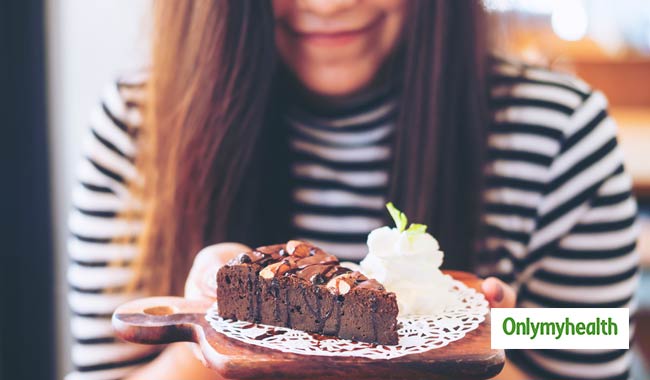 Are you on a diet and craving desserts? Do not worry anymore and try these healthy vegan dessert recipes.
Whenever you are on a restricted diet, you think it's almost impossible to indulge in sweet treats! But just because you're vegan doesn't mean you don't have the luxury to treat your taste buds with all things decadent. Here's the good news – it's still possible for you to satisfy your sweet tooth using healthy ingredients like nuts, berries, oats and plant-based proteins. You wouldn't believe but it takes only five minutes to fix yourself an indulgent vegan dessert which tastes just as good as its non-vegan alternatives.
Here are some easy 5-minute recipes for you to make the most delicious high protein vegan desserts at home:
Strawberry banana smoothie bowl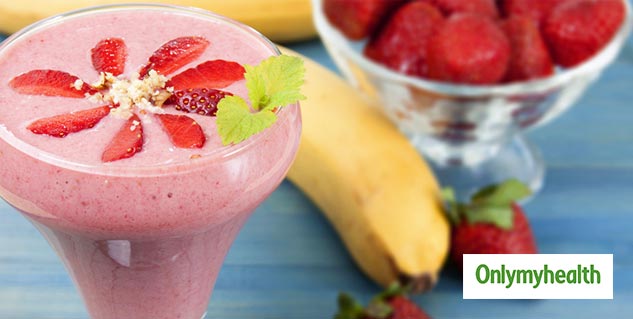 This is a perfect recipe to cook for breakfast or to fix you a quick snack amidst the festivities.
Ingredients:
1 fresh banana (small)
1 cup frozen strawberries
½ cup unsweetened almond milk
2 tbsp vegan chocolate protein powder
1 tbsp unsweetened shredded coconut
1 tbsp chia seeds
Strawberry slices
Blackberries (optional)
Add the banana and frozen strawberries to a blender and blend on low speed until you can only see small bits remaining. Then, add almond milk and raw chocolate protein powder to the mixture and blend on low again. Once the mixture has reached soft serve consistency, pour into a bowl.
Top the smoothie with shredded coconut, chia seeds, strawberry slices or any other toppings of your choice. Your bowl full of satisfying, nutrient-rich, naturally sweet dessert is ready!
Also read: Ditch your Diet and Dig into these Desserts this Christmas
Chocolate banana ice cream
Yes, you can treat yourself with a low-fat chocolate ice cream with this recipe.
Ingredients:
2 frozen bananas
2 tbsp vegan chocolate protein powder
2 tbsp stevia
50 ml almond milk
Add the frozen banana, chocolate protein powder, almond milk and stevia to a blender and blitz the mix until smooth. Scoop off the blended mixture into a bowl, dive right into it with a spoonful! If its runny, keep it in the freezer for 10 minutes.
Microwave chocolate cake
If chocolate is your weakness, this delicious cake cooked in a coffee mug is all you need.
Ingredients:
¼ cup almond flour (finely ground almonds)
¼ cup stevia
½ tbsp vegan chocolate protein powder
¼ tsp baking soda
1 tsp baking powder
½ tbsp peanut oil
¼ tsp vanilla essence
¼ tsp apple cider vinegar
¼ cup water
Put all the dry ingredients in a large coffee mug and stir together. Then, add wet ingredients to it and mix well with a fork. Keep the cup in the microwave and cook for 3 minutes on 50% power.
Take out the steaming cup of chocolate cake, let it cool for a bit and get ready to eat!
Apple crisps
Replace those potato wafers with these wholesome and just as tasty apple crisps.
Ingredients:
3 tbsp coconut oil
¼ cup oats
2 tbsp pistachios (chopped)
2 tbsp almond flour (divided)
2½ tbsp stevia (divided)
½ tsp cinnamon (divided)
2-3 apples (chopped)
Maple syrup for drizzling
Melt the coconut oil in the microwave and thereafter, mix in the oats, pistachios, 1½ tbsp almond flour, 2 tbsp stevia and ¼ tsp cinnamon. Toss the chopped apples with the remaining almond flour, stevia and cinnamon.
In two 250 ml mugs, put a little spoonful of the oats mixture in the bottom. Top it with about 1 cup of the chopped apples, followed by the remaining oats mixture. Put the cups in the microwave and cook for three and a half minutes. Once the apple starts bubbling and the whole thing has reduced in size, remove the cups from the microwave and let it rest until cool enough to eat.
Drizzle with maple syrup to add some gooeyness to your apple crisps and enjoy your dessert.
Also read: 5 Potassium-rich Foods You Must Include in Your Diet
Hot cocoa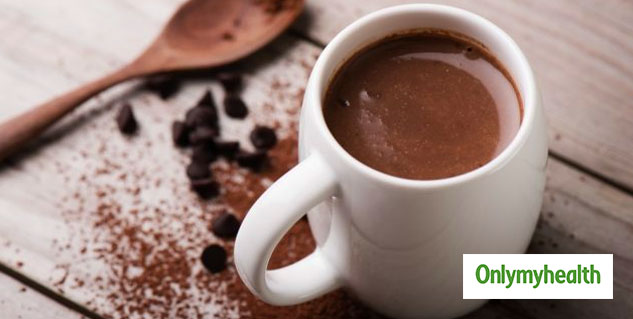 There couldn't be a better alternative to hot cocoa to drink during the chilly holiday season.
Ingredients:
1 cup unsweetened almond milk
1 tbsp vegan chocolate protein powder
1½ tbsp dairy-free chocolate chips
1 tbsp powdered stevia
Coconut whipped cream (optional)
Add almond milk to a large mug and microwave for a minute. You can also warm the almond milk in a saucepan over medium heat. Then, add the raw chocolate protein powder, chocolate chips and stevia to it and whisk to combine. Put the mug back in the microwave or continue cooking over stovetop until the ingredients are completely combined and the mixture has reached your preferred temperature.
Top with coconut whipped cream and enjoy the mug full of health, happiness and comfort.
With these easy recipes that take just a few minutes, treat yourself with vegan treats that are not just delicious but also healthy.
Inputs by Shivam Hingorani, Founder, Ace Blend (Natural Protein & Superfoods Nourisher)
Read more articles on Healthy Diet.
For more related articles, download OnlymyHealth app.