If you are a woman, your body will inevitably go through many biological stages. But, you can definitely prepare it to endure all those changes successfully and one of the best ways to do that is by supplying various nutritional needs. So, keeping this in mind, we bring you the top foods for different women's health problems.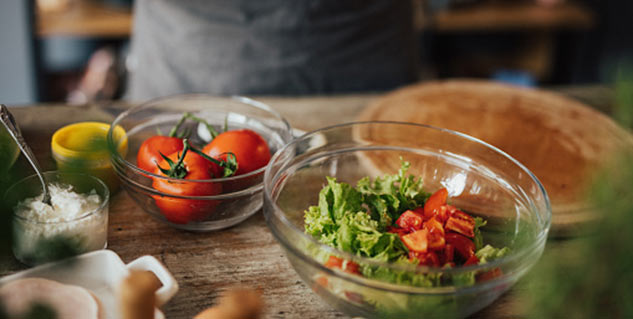 Green vegetables to prevent anaemia
Leafy greens are a powerhouse of essential nutrients. They are rich in vitamins, nutrients, minerals and proteins and are high in iron, calcium, folic acid and beta carotene. Women of all ages need to eat dark green leafy vegetables such as spinach because they are a good source of vitamin K, which helps in blood clotting. The vitamin C in it helps in increasing immunity. Most importantly, iron present in spinach and other such green veggies is required by menstruating women to prevent anaemia.
Water for a toxin-free body
There is nothing better than water when it comes to flushing out impurities from the system. Without food, the body can survive out of the energy reserves, but the moment there is a shortage of water, the body starts to shut down. Water is the best body purifier, best cleanser and nutrient transporter. It helps to keep the skin, joints, hair and joints healthy.
Pistachios to reduce risk of heart disease and cancer
It is known that women are the most common victims of heart diseases compared with men and therefore, it becomes very important for women to keep their heart healthy with appropriate foods. Pistas offer the least number of calories and are rich in phosphorus, copper, potassium, protein, vitamin B6 and magnesium. They also have an essential dose of fatty acids that are needed for literally every function of the body. Because of their high content of anti-oxidants, pistas tend to reduce oxidative damage that causes heart diseases and cancer.
Milk and curd to fight/prevent osteoporosis
Low-fat milk and curd are very important for women to have healthy bones as well as teeth because they are rich in calcium, riboflavin and vitamin B12. For women above the age of 30 years, just a glass of milk and a cup of curd every day may prevent osteoporosis in the later years. These are also found to be good sources of protein that is required for maintaining weight.
Flaxseeds reduce PMS
Flaxseeds tend to be the only vegetarian source of Omega 3 essential fatty acids are required to keep the brain and body healthy. Flaxseeds tend to also help the body in acquiring a glowing skin, healthy bones and lustrous hair. It is an excellent source of fiber and can thus, prevent constipation, blood pressure, cholesterol and heart disease. Flaxseeds improve PMS symptoms because of a substance called lignans in it that reduces depression and prevents mood swings. They apparently also help in preventing all types of cancer, especially breast cancer.
Having a regular intake of these nutritious foods can help women deal with everyday female problems.
Image: Getty