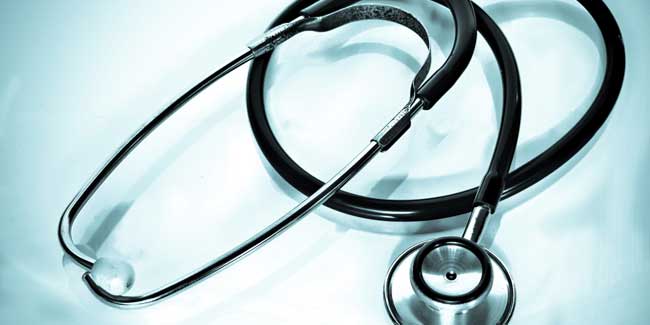 Regular health checkup is one thing that can be done to maintain proper health, as they make one aware of their health and changes required to make it better.
Most people wait to go to the doctor until they are not feeling well. Regular health checkup is one thing that can be done to maintain proper health, as they make one aware of their health and changes required to make it better.


Health problems such as heart disease, stroke, lung cancer, accidents and suicidal thoughts affect men more than women. Moreover, there are gender specific conditions such as erectile dysfunction, prostate and testicular cancer. According to the Centers for Disease Control and Prevention, women on average outlive men by about five years.

Men can give them a better chance of outliving their counterparts with regular health checkups. Early identification of medical conditions is one benefit of health checkups. The 5 health checkups every man should do are as follows.
Waist check



If you feel that your waist in getting bigger, keep a watch and measure it every month. If you see it growing, there lies a risk of diabetes and cardiovascular disease. Reducing your waist size can significantly cut the risk of heart disease and diabetes. If the waist size keeps increasing despite of physical activity or slim down efforts, see a doctor for the underlying cause.
Hairline check



A receding hairline is just the normal ageing-related aspect, but not if your hair is falling out in spots. It could be due to the stress that your hair is coming out in clumps. When you are stressed, stress hormones (such as cortisol and epinephrine) can cause white blood cells to attack the hair follicles, which interfere with hair growth. As a consequence, hair comes out in clumps.

Watch out when combing or showering. Stress is not the only problem; it is accompanied by many medical conditions, from heart disease to memory impairment. Chronic stress can increase your risk of everything, talk to your doctor about stress management techniques such as exercise and meditation.
Urine check



Checking your stream becomes more important when you are facing bathroom troubles. The reason behind urination troubles could be prostate gland conditions or a sign of cancer. If your prostate swells or develops a growth, it may cut off the urine and you may not keep a steady stream going. An enlarged prostate or irregular stream doesn't mean you necessarily have a medical condition, see your GP for help.
Mouth check



You need to check if there is sore or bump that doesn't go away. Any growth of this kind on your gums, tongue, throat or lips can be cancerous. Oral cancer is more likely in men than in women, possibly because of cancer-causing HPV infections. See your dentist regularly and seek advice for any growth in the mouth to identify exactly what the abnormality is.
STD check



Everybody must get themselves screened at least once for HIV. Particularly when you've had unprotected sex with multiple partners or have injected drugs. Moreover, those who are at high risk for STDs should consult their health care provider once in a year.
Regular health checkups can help find problems before they start or are in the initial stage. Finding problems early ups your chances for treatment and cure.
Read more articles on Men's Health.