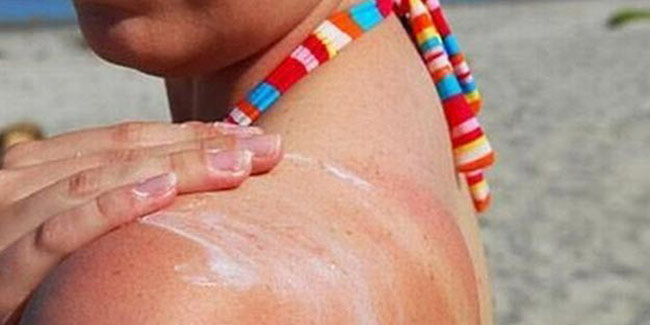 Sunburn is the bane of a lovely day spent at the beach. If you too are troubled by sunburns, learn these 3 simple hacks to cure them right in your home.
Who does not love a day on the beach? The sands and waves leave a mesmerizing effect on not just kids, but also on adults. But as your day of fun at the beach progresses, little do you remember to lather your skin with sunscreen. And, sunburn is the bane of a lovely day spent at the beach!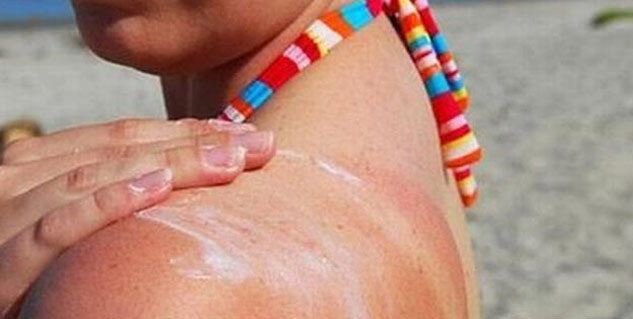 It is important to remember that you can become a victim of sunburns, not just in summer, but any time of the year. It is never too late to learn that it is important to wear sunscreen when you step out, regardless of the season. However, if you are already subjected to sunburns, worry not! Listed below are a few natural remedies to cure sunburn. They are simple, fast and very effective.
3 Natural remedies to cure sunburn
Time for a Cold milk compress
If you find your skin searing with pain and irritation due to over exposure to the sun, simply dash to your refrigerator. A cold milk compress can do wonders in treating sunburn. Pull out a packet or a carton of milk from your cooling compartment. The initial cold of the milk will not just ease the heat, but also create a layer of protein that protects, heals and soothes your skin naturally.

What will you need?
A soft wash cloth and a glass of chilled milk.
Soak the wash cloth in chilled milk till it is saturated. Hold up the cloth, and allow for any excess milk, to flow back into the bowl. Now, simply drape the cloth over affected areas and let it stay. Repeat as many times as you feel necessary.
Note: If you thought you are too lazy to dunk a wash cloth in milk, you can simply place a cold bottle of milk against your skin. While the effects may not be as astounding as it would be with milk, you will still get immense relief.
Cornstarch to the rescue
Like milk, this is an ingredient that you are bound to never run out of stock. This silky white powder can help alleviate the many symptoms of sunburns. It will not just diminish the pain, but also reduce the pigmentation in no time at all.
What will you need?
A glass of cold water and a few teaspoons of cornstarch
Make a paste of cornstarch and the cold water and smear it all over the affected area. Let it sit for an hour or two, before you rinse it off.
Note: If you do not have cornstarch, you can use baking soda to achieve the same results.
Take an oatmeal bath
Bring out your pack of oats, only don't cook them this time! Bathe in it! Yes, you heard that right. Steel cut oats, plain rolled oats, and all other varieties have polysaccharides, that help in healing sunburns.
What will you need?
3 cups of uncooked oats
A new clean sock
Fill up a sock with uncooked steal oats, and tie it up. Now, run a bath full of warm water, and toss the sock in, before you jump in too. Soak in the goodness of this bath, though the water may get a little murky due to the oats. Air dry after a bath and lather a herbal moisturizer to fasten the healing process.
Note: Do not stay in the bath too long, lest your skin may get too dry!

These less known remedies, will prove to be a boon, if your skin has gone red due to exposure to the IV rays of the sun! Try them today!
Read more on Home Remedies.
Image source: Howtogetrid.com