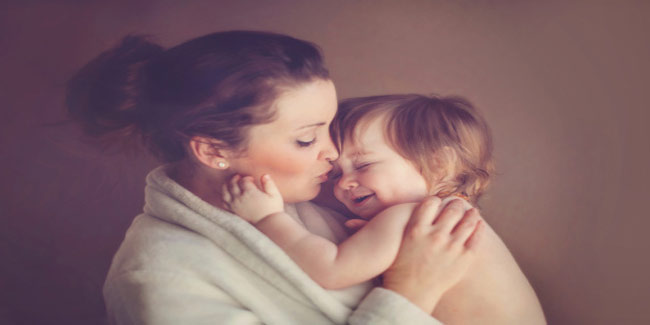 Films, books, popular culture or Greek Gods! There could be many sources from where you can select a name for your baby, do not hold back to think out of the box!
What should be this new born called, what name would suggest that this new life is truly an extraordinary one? As a parent it is quite justifiable that you would beat your head to figure out a suitable name for your child, choosing a baby's name is a big deal in most cultures across the globe. So how do you bank on the right name?

Naming your child is an act of love. You who have created this new life gift him or her with a name, that which would resonate through the world forever. The inspiration for a name can come from anywhere, everybody and everything has a name, but seldom do we look for it at the right place. We look through everywhere and never look at that one place which could be the greatest source of inspiration. The idea is to look outside the box, because there are a million inspirations to take a cue from!




Film and Literary Names
Does your daughter look like an Emma, or your son like a Dorian? Whether it is your favourite film or your favourite book, or could be a name from your favourite song. Naming babies after a character from a movie or a book is also very cool! But you ought to be sure that the character in question has some significance that would be even better.


First Memory
Look for something from your first memory with your wife; this could be a wonderful thing if you have had a love marriage. Pick a name from your love story, something that had a great significance in your and your wife's lives. This could be a wonderful way to pay respect to your love.

Mythological Names
There is something really beautiful about having mythological names for your children. Be it Hindu mythology, or the Greek mythology, mythological names are definitely out of the box and they stand out anywhere. Imagine calling your daughter Aphrodite, and your son Indra!

From Family Tree
Pick a name from your family tree, from your great grand uncle, or great-great grandmother. These names are sophisticated and rich in nature and you can keep the name of someone dear in your family, this name will pass on like an inheritance. It could be a very wonderful idea.




Celebrity Trends
Well, the truth is that you cannot escape it. Celebrities are everywhere to be found and we get very influenced by them, either knowingly or unknowingly. These names become very popular and could be catchy and nice.

Tribal Name
You can pick a tribal name for your children. There are so many tribes across the globe that we do not know of, and a little research can be of great help here. You can pick Native American names, or from the various tribes across the India! These names could be rare and very stylish.

Look Around
There are so many tress, birds, and basically stuffs that have names, as we have already mentioned to you, everything has a name! So pick one from around you. Even certain brands have good names to them and you could use them!

Word Fonts
Have you ever thought of fonts? Yes, the ones you find on a word document! You would be surprised to know that these names sound wonderful. You have Bookman, Cambria, Caslon, Geneva, Gill, Marlett, Rockwell and Verdana! Pick the one that sounds and looks the best!




The Seasons and Months
If you like a particular season, or in another sense you could name your child after the season or the month in which he or she was born. You have Summer, Autumn, Spring, August, May, June, and October!

Search the Newspapers
There are so many names in a newspaper, and this could be one of the greatest sources for your baby's name. Look through the newspaper for the right name for your kid. Yes, only thing that could hold you back is not naming your child after some notorious burglar.

There are numerous sources for you to pick an ideal name, you just have to look around, read, see, hear, watch and be sure! Start your quest and you will find that there are numerous options.

Read more articles on Baby Names.