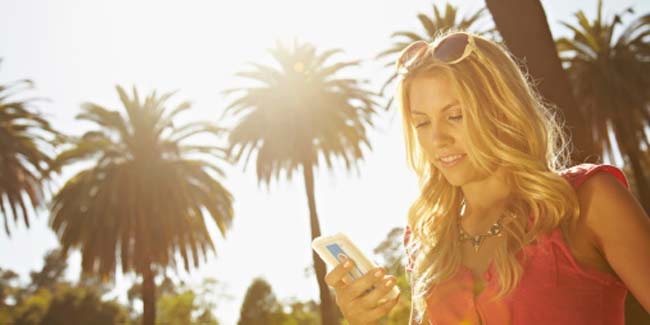 While you are on a vacation and beating the heat waves away, these very useful apps will keep you updated with latest events happening in whichever city, town or village you are.
There were times when you had to know someone at a place before visiting it for vacation to help you with directions, tourist destinations and other mundane things. Oh! what a toil it was to plan a vacation. Now that things have changed, a welcoming element of technology that we love to endure is the smartphone. Whether it is locating places or the best eating outlets, finding exciting spots in town or just navigating through the place, the smartphone does it all for you. These apps will very quickly take you to your destination and this summer you can have the vacation you have always desired to have.
Field Trip
Worried about visiting a new place without a native? Do not be. Google's app named Field Trip is here to make you explore places without any hassles. This app even surpasses the convenience of a guidebook. The app pulls out reviews from local sites like TimeOut and Thrillist and pops suggestions for main attractions. The best part about the app is that it keeps playing in the background which means while you are driving or walking, the notifications will keep popping out.


AwayFind
While you are on a vacation, you definitely want to disconnect yourself from the hassles of your work life. However, that is not possible because your work demands your blood. So, when your boss wants you to keep a check on your mails it seems to be like a task to scan through each and every mail in order to find out the one which needs your attention. But, this app will solve your problem. AwayFind will do the scanning for you and will give you the relevant mails you are looking for which will save you a lot of time.


Eventbrite
That sudden thought which comes to you on a lazy weekend afternoon and all you want to do is just go out and have fun, mostly does not turn into reality because finding the coolest place in the city to hang out is something you are completely unaware of. But, not anymore. This app lets you find anything that is going on in the city including parties, theatre plays, festivals, etc. You can also feed in your preferences based upon price or location to find the best suitable place.




Now
When you are all set to have some fun on a weekend the biggest hurdle which comes in your way is to decide the ideal place to visit. You are not sure which place has the best food for you or plays fine music. The app called Now will be your savior. It will give you visuals of every event that is taking place in your city. It also takes real time videos and photos from Facebook, Instagram, and Google+ and creates a gallery after sorting them according to the location on a map.




Waze Social GPS, Maps & Traffic
While on a vacation you don't want to face the routine traffic that is capable of boiling your blood. The app Waze offers solution to all your problems. This app informs you about the obstructions coming your way including accidents, traffic, and road blocks.

When you finally find some time out for yourself, having troubles finding the right place to chill is beyond your tolerance level. So, let technology do all the findings and you can relax and enjoy leisure time.
Read more on Health Apps.